by Karen Weeks of elderwellness.net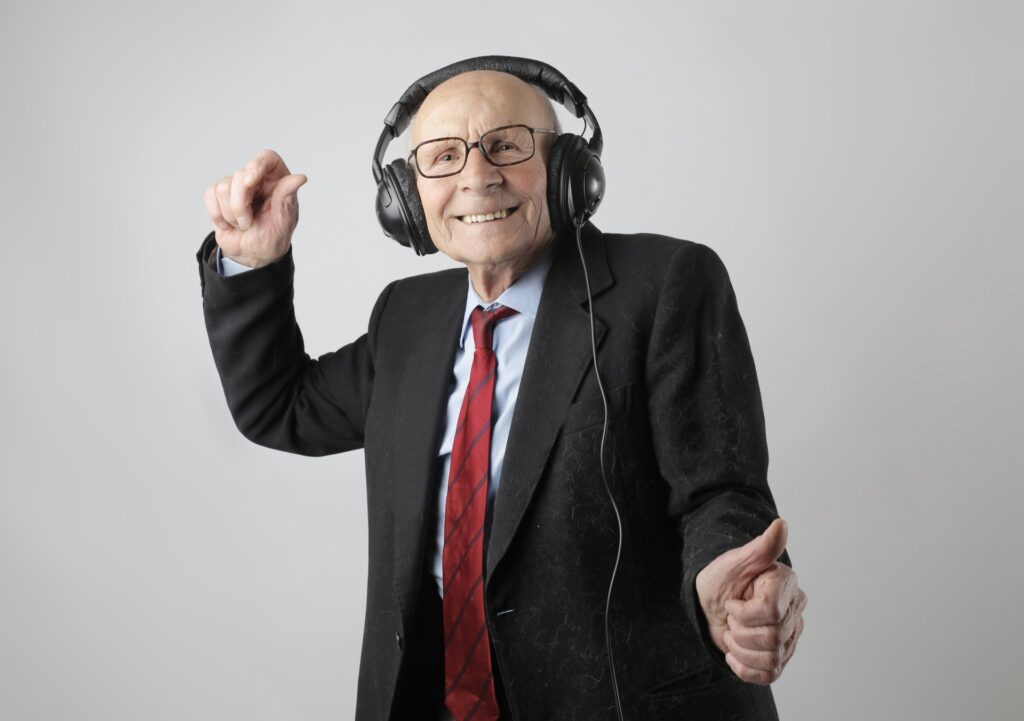 Music is increasingly being used as a method for treating anxiety or stress. For seniors, there are also proven cognitive and physical benefits, such as helping restore lost speech or giving a boost to physical therapy sessions. Whether it's listening to a playlist of old favorites or tuning in to a concert from Leandra Ramm, music can provide a great balm for mental and physical ailments.
How music helps heal
The field of music therapy has grown considerably in recent years as there's growing evidence that it helps people heal. Often, music therapists are accomplished musicians who understand how various types of music can either help motivate individuals through challenging physical therapy or evoke feelings of calm.

Research shows that music can help ease anxiety and discomfort during medical procedures. Patients who listen to music before a procedure often have less anxiety, and if music is playing in the operating room, patients report less discomfort. For those in recovery, patients listening to music had less desire for opioid pain medication.

Another benefit to music is its ability to help people restore speech. Music therapy has been shown to help people recover from a stroke or brain injuries involving the left-brain region, which is the part of the brain that's responsible for speech. Aphasia patients—those who have lost speech—are asked to sing simple phrases to familiar music. After frequent repetition, patients eventually regain the ability to return to normal speech.
How to listen to music every day
For seniors, there are relatively simple ways of including music in daily life. Not only are there music apps such as Spotify that will help you curate your library with music you love, but you can also learn to play music online.

The internet provides a diverse range of music-listening options: there are now countless websites and apps designed to allow you to take music wherever you go. Depending on whether you like discovering new music or if you'd rather just find old favorites, there's a listening application for virtually everyone.

Another great way to listen to music every day is by live streaming music from a radio station or artist you love. With the pandemic reducing the number of live entertainment offerings, many musicians are turning to social media and other live streaming applications to share music with their fans. If you have a favorite artist, look them up online to see if they're offering any virtual concerts.

If you've always wanted to play an instrument, you can find online classes to help you learn. Remote learning is more common these days, so do some research to see if you can find a virtual music class that will help you create your own tunes at home.
Digital security tips
While using the internet to find music or learn an instrument is a great option, it's important to learn ways to keep you and your devices safe.

If you'll be engaging more with music online, be sure to protect your computer from malware and other attacks by investing in antivirus software to keep both your computer and your personal data safe. It's also wise to make sure your computer is up to the task. If your current model is lagging or crashing, you may already have a virus. In some instances, a computer is beyond repair, in which case you'll want to find one that fits your needs at a reasonable price, and there are plenty of special offers to be found online.

Beyond protecting your devices, it's also important to understand digital security best practices. Unfortunately, it's more common than ever for hackers to conduct identity theft and steal personal information from people online. Seniors are often at higher risk for cyberattacks, so brush up on your online safety before you venture too far into the digital realm for music.

Music can be incredibly healing for people who suffer from cognitive issues such as aphasia, or for those going through physical therapy or a medical procedure. To incorporate music into your daily life, find a music streaming app that helps you find the music you love, and follow your favorite artists online so you can listen and watch their virtual concerts. Just be sure to protect your computer and devices from hackers before downloading new music or apps.