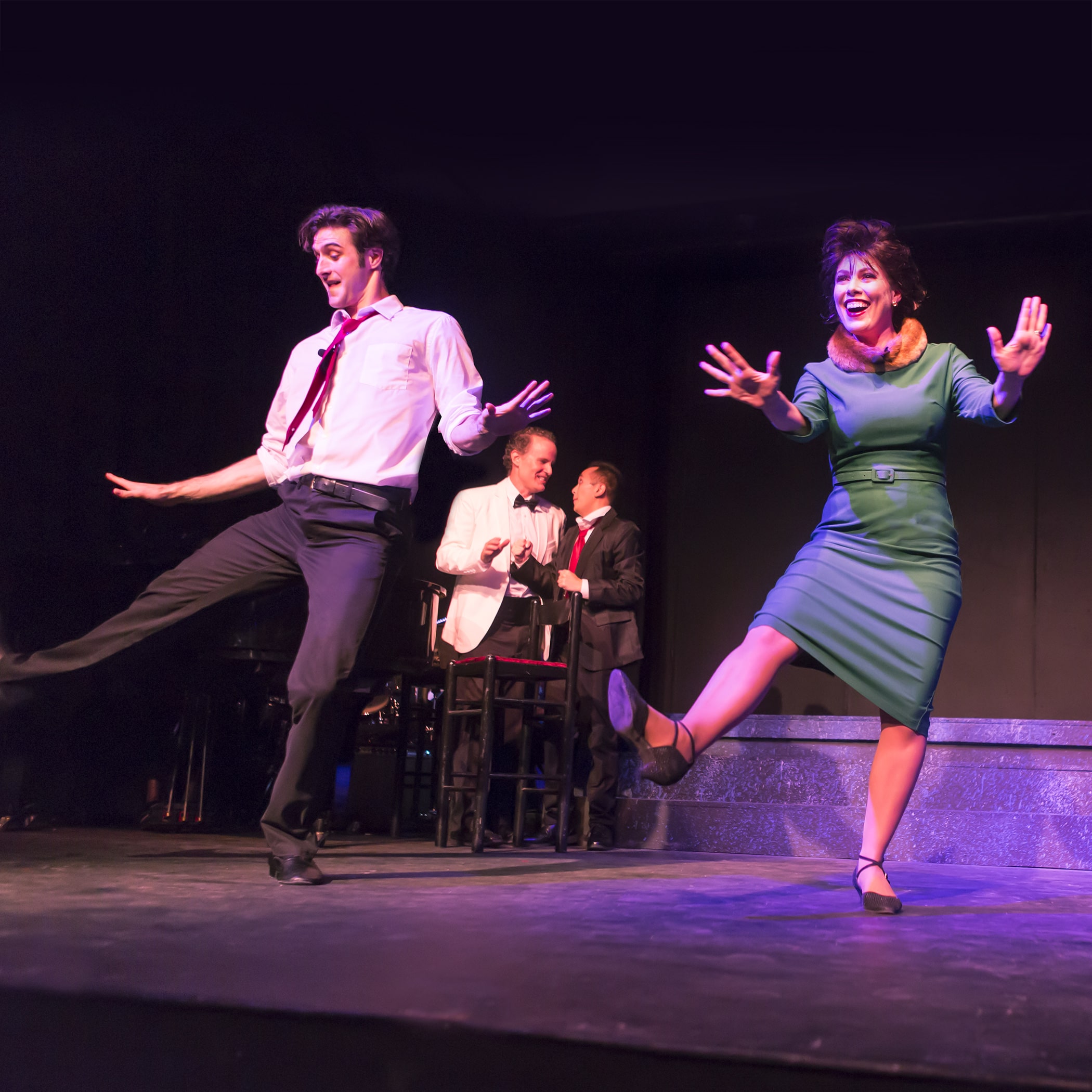 I just finished THE BOY FROM OZ at The Gateway Theatre in San Francisco where I played Judy Garland. This was such a wonderful role for me. In my research of Judy, I became fascinated with her amazing life and beautiful voice. She was an incredible spirit. Her life was filled with ups and downs, including 5 husbands, 3 children, and a career of numerous movies, tv, and stage appearances. As a childhood star with MGM she became a household name after her big break as Dorothy in The Wizard of Oz, and continued her career into adulthood.
In 'The Boy from Oz' I play older Judy, in the years before her tragic death. She meets Peter Allen by random chance in a bar in Hong Kong and invites him to New York City to be her opening act. Peter Allen then meets Judy's daughter Liza Minnelli in New York and marries her. They divorce seven years later. He continues his career with hit songs, writing and starring in a Broadway Show, and winning an Oscar. If it wasn't for that chance meeting with Judy, maybe Peter Allen would have never become Peter Allen. Was it destiny that they met that day? Possibly. Or was it just random chance? Either way, they meet and Peter's career takes off. The musical continues to tell the story of Peter's life. It's a touching story.
I've loved being in this musical with such a lovely, talented cast and will miss it dearly. Here are some photos and reviews from the production: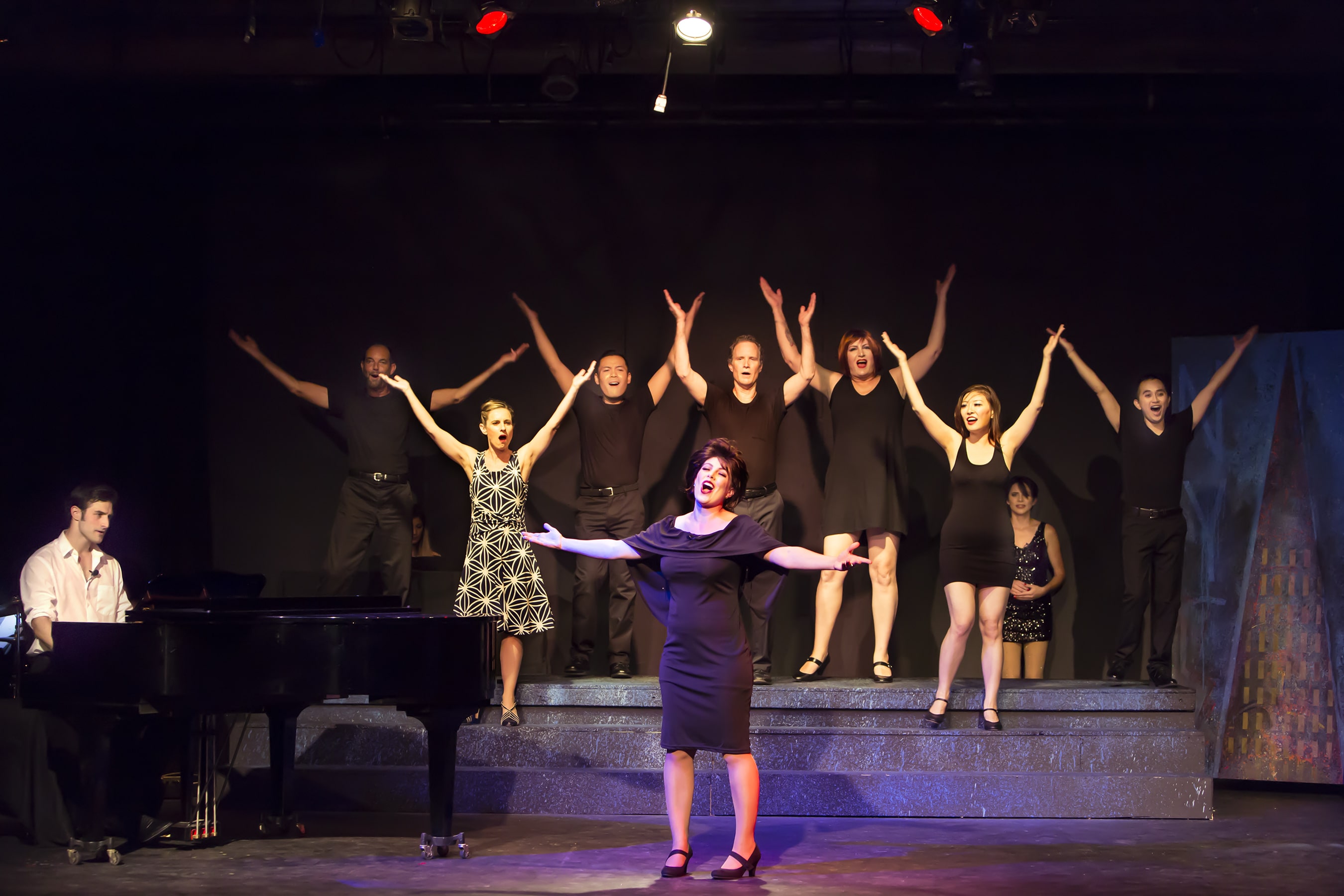 "Powerful Leandra Ramm looks so much like Judy Garland and belts her songs with such authority that she gives us a chill."
– Theatrius.com, Barry David Horwitz
"A chance meeting with Judy Garland (Leandra Ramm) belting "All I wanted was a Dream" was almost a show stopper."
-For All Events, Kedar Adour
"Leandra Ramm also delivered a surprisingly convincing Judy Garland impression."
-The Daily Californian, Kate Tinney
"Leandra Ramm turns in a strong performance as Garland, managing to capture the legend's spirit without resorting to either mimicry or camp."
-The Bay Area Reporter, Jim Gladstone
"Leandra Ramm proves the attached mike is not at all needed as she lifts her Garland-like vibrato and sings with exceptionally deep resonance "All I Wanted Was the Dream."  Her end-of-song, sustained crescendos do not disappoint Judy fans in the audience; and neither does her swagger or ruby red lips that pucker and protrude as she talks. Ms. Ramm is the evening's star, as particularly seen when she vibrates in a warning voice edging on full anger, "Don't Wish Too Hard…"
-Theatre Eddys, SF CITY Review by Eddie Reynolds
"Anyone attempting to produce The Boy From Oz can only move forward with a highly energetic triple threat (actor-singer-dancer) on board. I'm happy to report that Fisher lucked out with the casting of Justin Genna (a former dancer with the Milwaukee Ballet who graduated from American Conservatory Theater's MFA program) as Peter Allen along with Leandra Ramm as Judy Garland.
The original book for The Boy From Oz was written by Nick Enright and revised by Martin Sherman for the American production, leaving lots of bitchy repartee for the actors portraying Peter Allen and Judy Garland. With the legendary status of these two performers having grown since their deaths, these barbs brighten the show immeasurably."
-My Cultural Landscape, George Heymont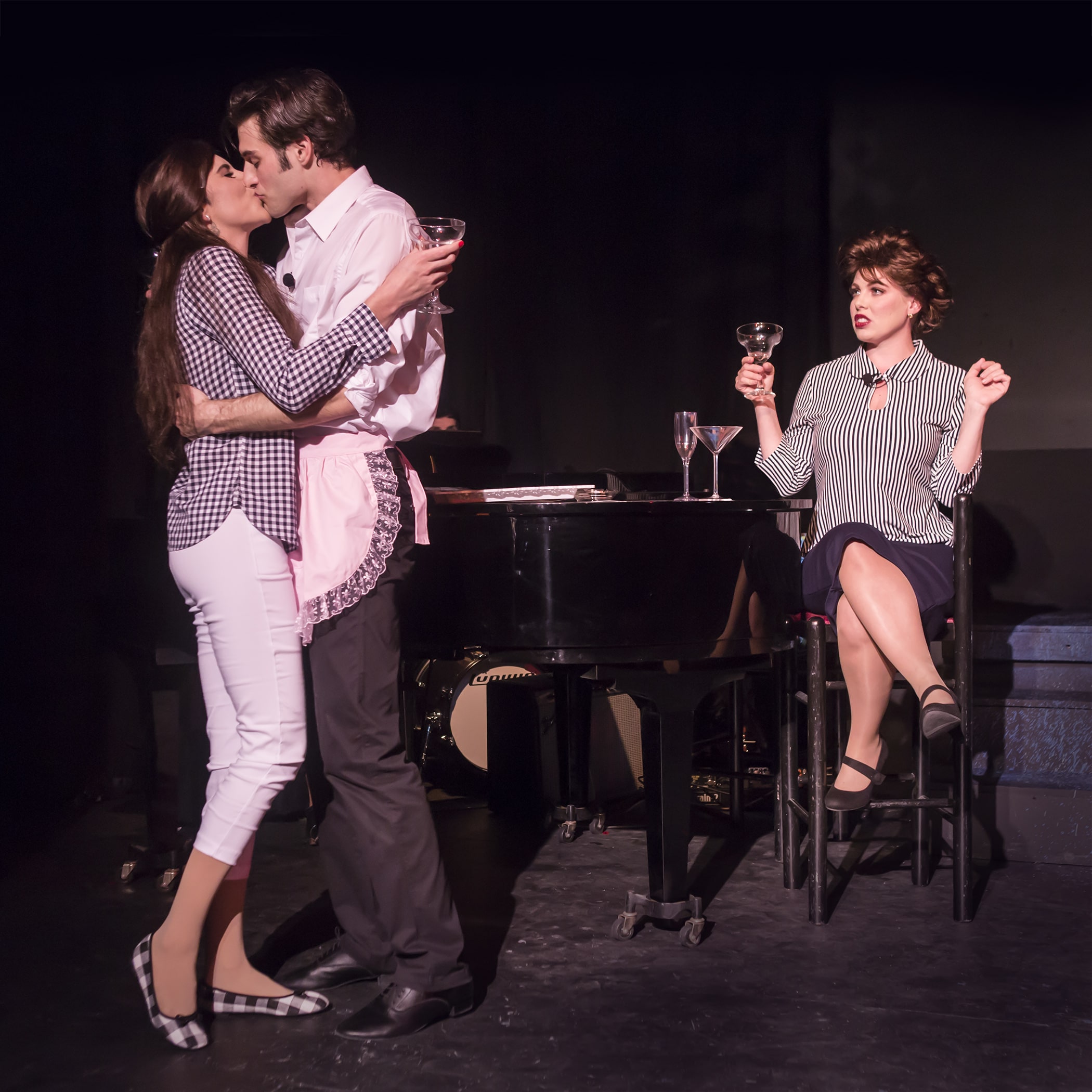 What audience members are saying on Goldstar:
"Performances were universally enthusiastic, with some real talent, in particular Leandra Ramm as Judy Garland. "
"The woman who played Judy Garland was very good."
"The actress playing Judy was terrific and the best voice by far and the show came alive once she entered the stage."
"The Judy Garland and Liza Minelli characters were also excellent."
"The actress playing Judy was strong, especially when singing."
"There were two bright spots in this show — the actresses playing Judy Garland and the mother."
"The standouts were Judy Garland, Liza, Mom, Greg – who not only could sing and move around the stage professionally, but could act as well."