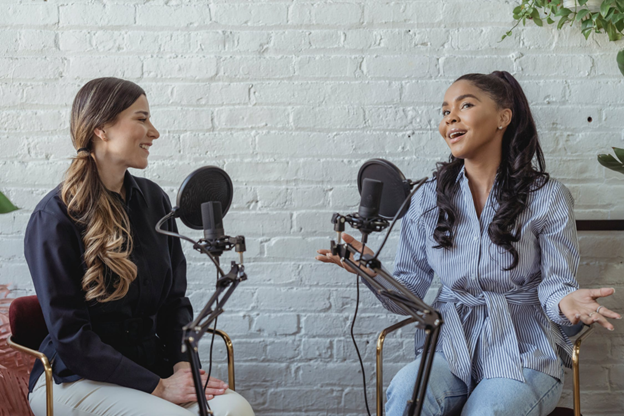 If you work in the arts and entertainment sector, you're familiar with the impact the pandemic has had on your work. With much fewer in-person events, finding steady work can be difficult. However, whatever your craft, it's still possible to find opportunities while spending more time at home. Today, Leandra Ramm shares a few to inspire you to take the next step in your creative career.
Types of Work You Can Do From Home
The pandemic may still be an issue, but this hasn't stopped the wheels of the art and entertainment industry from spinning. All types of companies still need artistic help, such as illustrators for publishing companies, graphic designers for video game studios, and voice-over artists/singers for production companies and record labels. Check job boards for remote work opportunities relevant to your craft.
Becoming a Freelancer
Freelance work has exploded in popularity since the beginning of the pandemic, and artists and entertainers are among those most well-positioned to take advantage of it. You likely already have a setup at home that lets you practice your craft, so take a second to look at how you can start working for yourself. If you don't yet have a home studio, utilize a spare bedroom or basement as a workspace. If you need to make any upgrades to your studio and home, be sure to document any value-boosting improvements.
To find freelance work, check out sites purposely built for freelancers, such as Fiverr or Upwork. These sites handle payment and contracting for you, allowing you to quickly and easily get to work selling your services. 
If you want to be more independent, consider setting up your own website. While this takes more work, a dedicated website lets you directly control everything about your freelance business, from pricing to advertising and invoicing. Check out some of the most popular website builders to choose the one that's best for you.
You could also consider starting your own business! A limited liability company is a good business structure to choose because it offers some tax benefits and liability protections, and is relatively easy to set up. An online formation service can help you make sure you're following all the specific LLC regulations, as well.
Monetization Strategies
Getting paid for completing a commission or a contract is great, but consider using passive monetization strategies to increase your income. These allow you to earn money over time on a given piece of work without having to constantly attend to it. For example, consider putting your work on Youtube or live-streaming the creation process.
Alternatively, start your own podcast where you talk about the kind of work you do, give tips, and show off examples of what you've made. Passive monetization allows you to earn money continually from past work while exposing your brand to an increasing number of people, funneling them toward hiring you.
Learn How to Market Yourself
If you're looking to find success in the arts, it's important to learn how to market yourself. Networking is key, but having a physical representation of who you are and what your work entails can make all the difference. Creating business cards is an effective way to do this – they not only convey key information such as your contact details, website, and other relevant information; they also provide a tangible reminder of you and your work. If you're looking for a free online tool you can use to get started, this may be a solution, allowing you to use pre-existing templates to create high-quality cards with eye-catching designs that will help get your name out there.
Take Advantage of the Work From Home Boom
Options are plentiful for continuing your career in the arts from home, from freelancing to teaching or finding regular employment from the comfort of home. Just make sure you learn some good strategies, from learning about monetization to creating your business cards, to ensure you find the success you deserve.
Leandra Ramm is a mezzo-soprano and actor. If you have any questions or you'd like to work together, don't hesitate to reach out!
Image via Pexels